Try a whopping dose of burger-scented perfume as an April Fool's Day treat, read how late Singaporean PM won an Ig Nobel prize and ditch that 'qwerty' keyboard for one with expressive power. Interesting, funny and downright odd anecdotes from around the world are all in our kaleidoscopic news review of the week.
Lee Kuan Yew won a Nobel? Yes, an Ig one!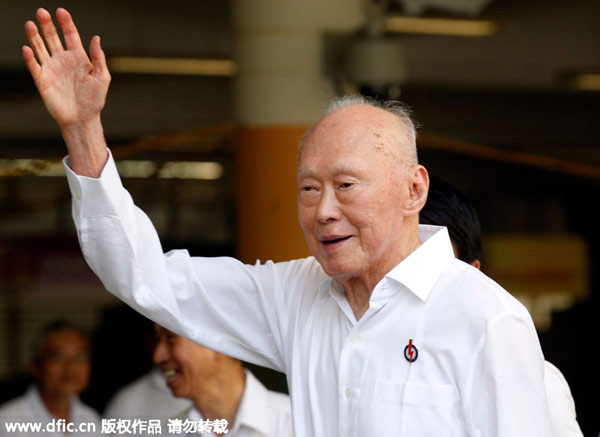 Former Singapore prime minister Lee Kuan Yew waves to supporters as he submits his nomination papers to contest in the elections in Singapore, April 27, 2011. [Photo/IC]
The departed former Singaporean Prime Minister Lee Kuan Yew was winner of an Ig Nobel Psychology Prize in 1994 and had good reason to be a recipient. The official website of the Ig Nobel Prize notes his citation as: "Lee Kuan Yew, former Prime Minister of Singapore, practitioner of the psychology of negative reinforcement, for his 30-year study of the effects of punishing three million citizens of Singapore whenever they spat, chewed gum or fed pigeons."
According to the website introduction, the Ig Nobel Prizes honor achievements that make people LAUGH, and then THINK. The prizes are intended to celebrate the unusual, honor the imaginative — and spur people's interest in science, medicine, and technology.
It seems unlikely Lee accepted the prize in person, but isn't it cool that the legacy he left behind is not only political?