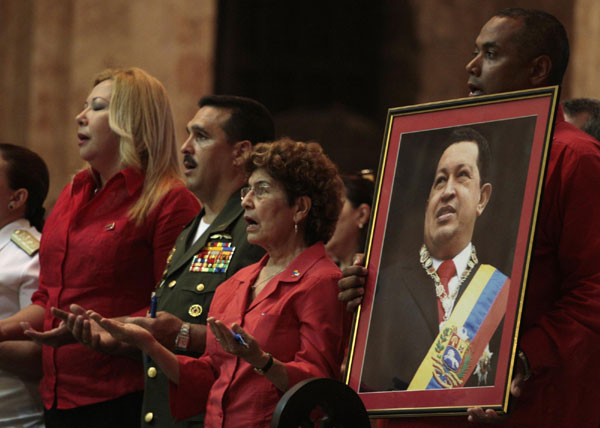 A Venezuelan man holds a picture of Venezuela's President Hugo Chavez during a mass to pray for his recovery at a church in Havana January 12, 2013.[Photo/Agencies]
CARACAS - Cancer-stricken Venezuelan President Hugo Chavez's lung infection has been controlled and his condition is evolving "favorably," the government said in a communique on Sunday.
"Despite his delicate state of health ... in recent days the general medical evolution has been favorable," said the statement. "The respiratory infection is controlled ... the president is conscious."