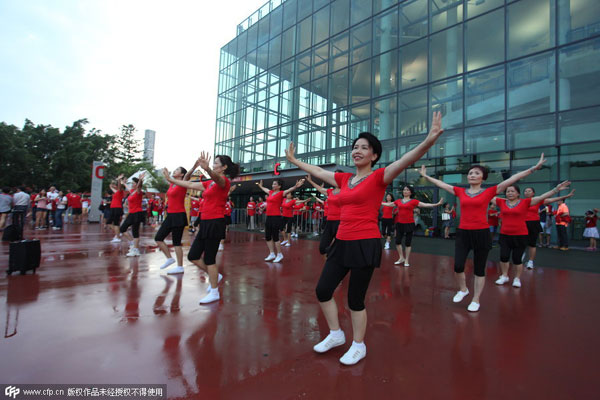 Seniors express support for Chinese football team in Brisbane by square dancing on Wednesday. [Photo/CFP]
Square dancing scores at football match
Seniors dancing on a public square are hugely popular in China. The square dancing has even become a phenomenon after being covered by both Chinese and foreign media many times.
This time the seniors hit the square out of the stadium where a soccer game between China and Uzbekistan was being held during the Asian Cup in Brisbane on Wednesday, reported cfp.com. Dressed in red top and black pants they showed their cheerful spirits.
Chinese senior have attracted quite a scene in many places by dancing on a square. Last year, they displayed their movements in Paris and Moscow. Their dancing even brought the expressway to a halt. Their presence on Red Square in Moscow was mistaken by police as suspicious activity.
Find out why home-made medicine can turn dangerous in our next story.