Ningbo, as a coastal city in East China's Zhejiang province, was named one of the best investment destinations in China in 2013. One of the earliest Chinese cities to open to the world during the late Qing Dynasty (1644-1911), it still has strong economic ties with the rest of the world.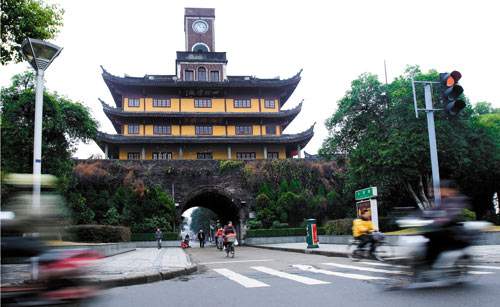 And Tang Baisheng, spokesman of the Ningbo Statistics Bureau, said that the city's foreign trade is growing rapidly with a variety of trading partners.
According to the bureau, Ningbo's largest trading partner is the United States, followed by Taiwan, Japan and Australia. While in the first three quarters of this year, the total trade volume between Ningbo and the APEC region reached $78.7 billion, growing by 5.8 percent year-on-year.
Ningbo has long been known for its dynamic private economy. The private sector contributes nearly 80 percent of Ningbo's GDP and creates some 85 percent of the jobs in the city. The city also has a number of notable firsts to its name: It was home to China's first bank invested in by Chinese, the first privately owned steam boat company and the first woolen textile factory.
According to local statistics, Ningbo has more than 160,000 private companies, with 21 on the list of China's top 500 private businesses. In addition, the city has more than 360,000 household firms. Known for being pragmatic, open-minded and innovative, Ningbo people have built the city into a key production center in the country over the past 30 years, especially in such sectors as garment-making, stationery, presses, molds and home appliances.
The city produces more than 8 percent of the garments made in China, 25 percent of the stationery and one-third of its plastics machines. The city has a number of industrial zones and parks, a bonded area and several export processing zones, which provide bases for investors from around the world. The heavy business-friendly atmosphere partially originated from a local tradition of entrepreneurship that has its roots in China's ancient history.
Ningbo has been the site of many historical events. For instance, it was the birthplace of the first Chinese bank, and the first privately run Chinese shipping company was founded there. Ningbo has a globalized economy and about 1.4 million people, or 25 percent of the city's total population, are engaged in export-oriented manufacturing industries or foreign trade businesses.