The two sessions is enough to drive any reporter crazy.
The furthest distance in the world is not between life and death, but when I stand in front of you and can't interview you.
Apologies to Rabindranath Tagore, but for any reporter you may spot at the two sessions, this revised poem may be no less touching than the original.
Here is our insider's glimpse of the battlefront and a reason to be grateful for the news, so easily accessible with a simple click. Or you could see it as a peek behind the scenes, in case you ever want to join this spectacular "war".

Get used to waiting, and waiting, and waiting...with thousands of other reporters, in line forever.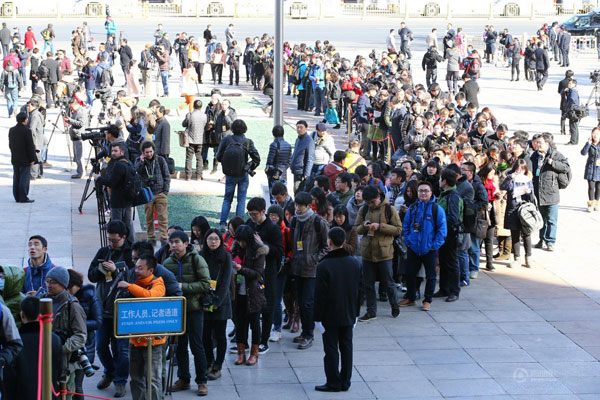 Thousands of reporters crowd in a line outside the Great Hall of the People on March 3. [Photo/qq.com]
Or even wait several hours earlier in the freezing windy morning in hope of a better position later.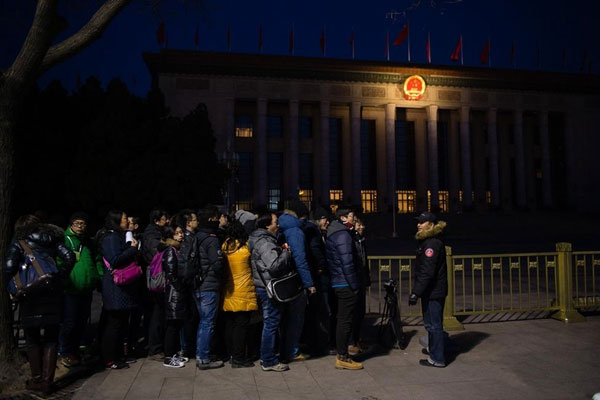 Reporters line up before dawn, several hours earlier than the meeting's start at 9:00 am on Mar 5, 2015. [Photo/Xinhua]