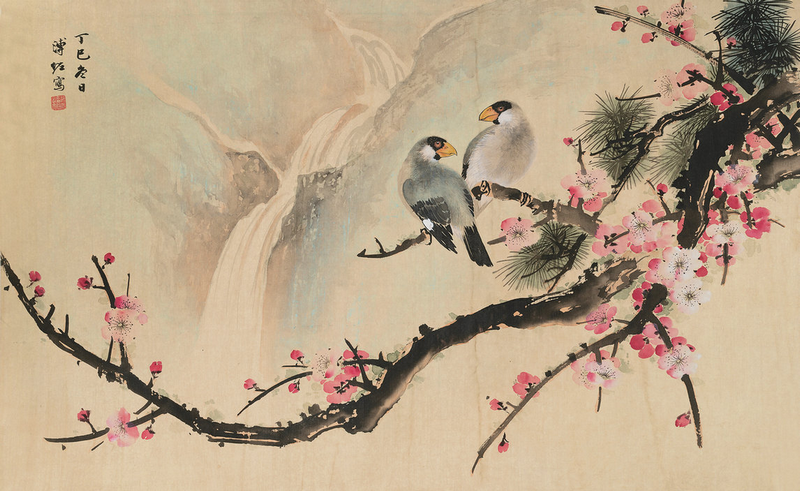 Birds and Plumartist: Pu Zuo (1918-2001)[Photos/english.cguardian.com]
Flowers and birds were favorite subjects of paintings in ancient China, offering a kind of special aesthetic interest. Flower-and-bird painting originated from the Tang Dynasty (618-907). This art form slowly advanced from initially serving as an ornamental pattern for daily utensils, then later serving as symbolic, metaphoric and allegorical elements in the background of figure painting. Finally, flowers and birds are seen in independent themes.
Flower-and-bird painting further developed during the Five Dynasties period (907-960), and reached maturity during the Song Dynasty (960-1279). The Five Dynasty Period was a crucial era of shaping this style as one of the three major trends in Chinese traditional painting, together with Landscape Painting and Figure Painting.