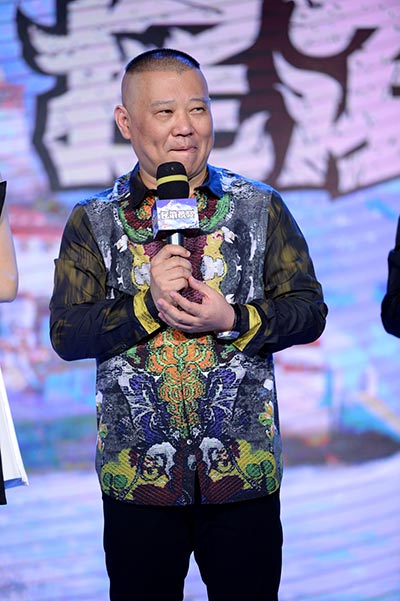 Guo Degang. [Photo provided to China Daily]
The producers of
Rock Dog
, a Sino-US computer-generated animation movie on Tibetan dogs, has recently announced its voice cast for the Mandarin version.
Guo Degang, a Chinese comedy superstar, his son, Guo Qilin, and apprentices Sun Yue and Shao Bing have done the Chinese-language version.
The English version is led by Luke Wilson and J.K. Simmons.
A cinematic adaptation of rock star Zheng Jun's graphical novel Tibetan Rock Dogs, the Sino-US coproduction will be released in Chinese mainland theaters on June 8.
The 3-D feature is about a Tibetan Mastiff's dream.
When the dog gets hold of a radio that drops from heaven, it decides to leave home to fulfill its dream of becoming a rock musician.
The film, which cost $50 million and involved Hollywood talent, is directed and partly written by Ash Brannon, known for the Toy Story franchise.
The film took seven years to make.
Zheng, a Chinese rock star, says that the film was the biggest "challenge" of his 30-year showbiz career.
Related:
Thriller Tik Tok set for July release