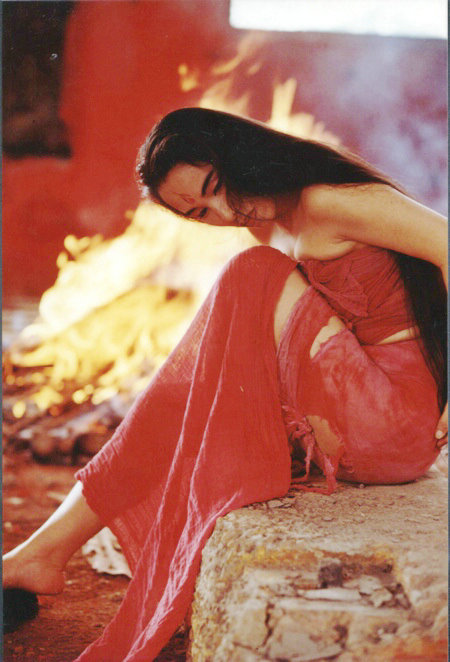 Lin Xiuwei. [Photo provided to China Daily]
"I might be a witch in my last life, using dance as a way to worship gods," said Lin Xiuwei, a dancer from Taiwan, recalling her earliest memory of dance.
Lin had been the lead dancer for 10 years of the Cloud Gate Dance Theatre, a modern dance group based in Taiwan, which was established by Lin Hwai-min in 1973.
Dancing from the womb
"My mother said I began to 'dance' when I was still in her womb," Lin said.
Although no one in her family is a dancer, gifted Lin started to "choreograph" when she was only five.
"I often created my own dances and taught my neighbors. I also established a 'family theater' by putting all the chairs in our living room and invited our neighbors to watch our dances. My brother often took torches as the stage lighting. The tickets for our performance were sweets or biscuits. Of course, more sweets and biscuits meant better seats," Lin laughed.
Lin continued her simple choreography work when she was in junior high school. In the third grade, her parents wanted her to quit dancing and turn to serious learning. But her teacher persuaded her parents to let her take dancing as a life-long career.
Still a very young adolescent, Lin choreographed, designed her costume by herself, and was admitted by a cultural academy and started her academic dance study.
There, she met Lin Hwai-min, who led her to the Cloud Gate Dance Theatre.