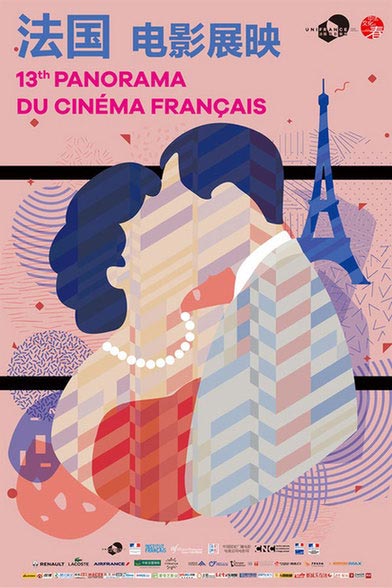 A poster of the 2016 French Film Panorama in China. [Photo/Mtime.com]
Beijing moviegoers will have a chance to watch ten recently released French films in full-length.
All films will be shown in original French language with Chinese subtitles.
The screening list includes Mustang, which was nominated for the Best Foreign Language Film at the 88th Academy Awards, and won four trophies at the 41st César Awards.
Set in a remote Turkish village, the film depicts the life of five young orphaned sisters and challenges they face growing up as girls in the society.
17 Again, The Measure of a Man, and 2 Days in New York are also on the screening list.
Also, renowned French director Benoît Jacquot will headline this year's event, by promoting his new film Diary of a Chambermaid in Beijing.
This year's panorama is planning to tour six cities across China, including Shenzhen, Chengdu and Wuhan.
The event is held jointly by UniFrance and the French Embassy in China, aiming to promote cultural exchanges between the two countries.
The 2016 French Film Panorama in China will kick off in Beijing on April 15, and lasts for two months.
Related:
Chow Yun-fat returns to thriller genre
Internet giants train sights on aspiring directors to up gains