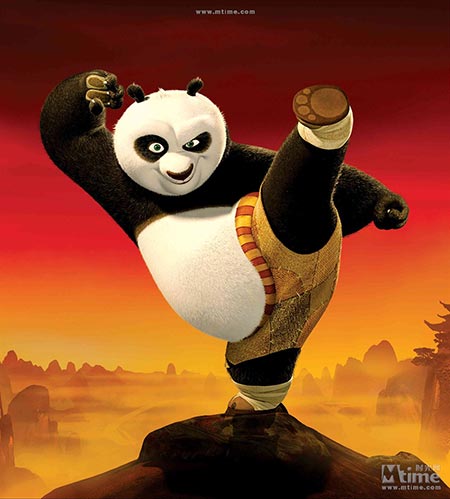 A still from Kung Fu Panda 3 [Photo/mtime.com]
Kung Fu Panda 3 was the most-popular movie this weekend topping the North American box office for a second weekend in a row.
Kung Fu Panda 3 was projected to sell $21 million in tickets in the United States and Canada over Super Bowl weekend, downing a sizable 49 percent from last weekend's debut, according to box office tracker Rentrak. Kung Fu Panda 3 has grossed 69 million dollars in 10 days of release.
Universal's Hail, Caesar! opened in second place with $11.4 million in estimated sales. The Coen Brothers directed film featuring Josh Brolin and George Clooney opened at 2,232 locations this weekend, and first-night moviegoers gave it a pool "C- " rating on CinemaScore while 79 percent of critics reviews say positive on RottenTomatoes.
Fox's The Revenant claimed third place with an estimated $7.1 million. The Alejandro Gonzalez Inarritu directed western starring Leonardo DiCaprio fell a respectable 44 percent from last weekend. The Revenant is now making 149.7 million dollars after 31 days of wide release in North America.
Rounding out the rest 10 most-popular movies in North America were Star Wars: The Force Awakens ($6.9 million), The Choice (6 million), Pride And Prejudice and Zombies (5.2 million), The Finest Hours (4.7 million), Ride Along 2 (4.5 million), The Boy (4 million) and Dirty Grandpa (4 million).