Spring Festival Eve dinners around China
With the coming of Chinese New Year's Eve, people around China are busy preparing for the Spring Festival Eve dinner with their families, which is the most important dinner of the whole year.
There is always a dish that best represents the holiday in people's minds. Each area of the country has its own distinctive dish that is deemed indispensible at this time of year.
Nanjing, East China's Jiangsu province
Boiled salted duck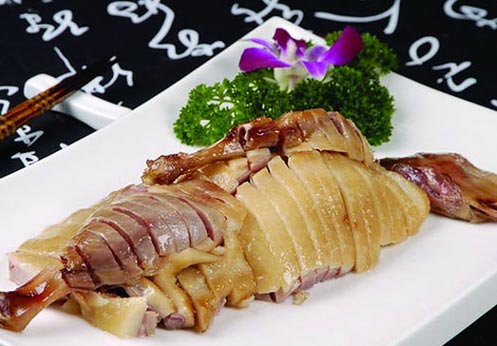 Boiled salted duck. [Photo/chinadaily.com.cn]
It's not only for Spring Festival Eve dinner - salted duck is a famous local product in Nanjing.
Sun Cong, who has worked in Nanjing after graduting from university, is busy mailing her friends boiled salted ducks and her New Year greetings with the distinguished gifts.
"We like to store pickles in winter. It's not cold enough to keep foods through the months, which used to be the reason for making salted ducks. But now, it remains a custom since everyone has a fridge," Sun said.