Spring Festival Eve dinners around China
Korla, Xinjiang Uygur autonomous region
Roasted stuffed bun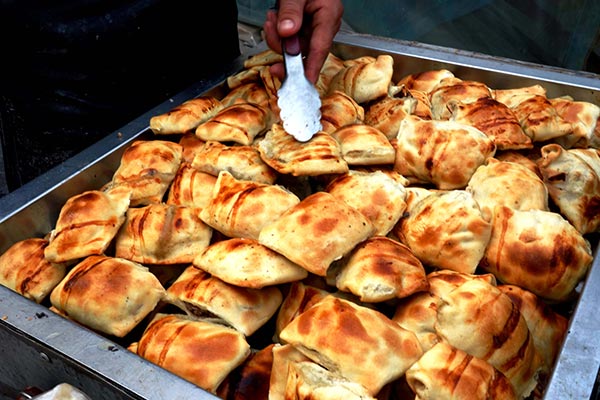 Roasted stuffed bun. [Photo by Jiang Xiaoming/Asianewsphoto]
The traditional food for Uyghur family feasts is one of the most favored dishes for the reunion dinner in Korla, a town in Bayingolin Mongol autonomous prefecture.
Cooked in clay roasters, roasted stuffed bun is rarely seen in modern cities. Before every Spring Festival, however, Ghoulam Mutalep's grandmother will go back to the village and make roasted buns with stuffing.
"It's more than a stuffed bun, but a symbol of our tradition and culture and my grandma's love," Mutalep said.