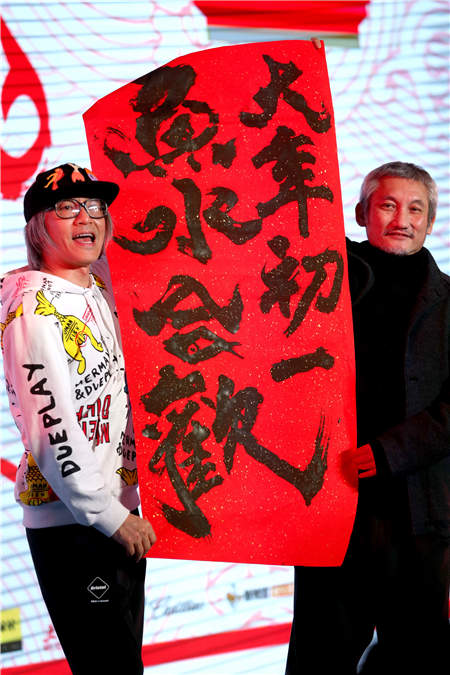 Stephen Chow (left) and Hong Kong film director Hark Tsui at a promotional event in Beijing for Chow's new movie Mermaid that will premiere on Monday. [Photo by Jiang Dong/China Daily]
Chow and his cast members have toured 20 mainland cities to promote his latest directorial work, Mermaid, and 30 other cities will be covered in the days before the premiere on Monday, the first day of the Chinese Lunar New Year.
But the movie world has yet to get a clear impression of the Hong Kong genius' latest big screen work.
"If you want answers, just go to the cinema," says Chow.
He has turned down requests for media interviews and refused to offer sneak previews.
According to a storyline leaked on some movie sites, the tale revolves around a mermaid's romance with a wealthy businessman.
"I'm actually a big fairy-tale addict. All my previous titles can be understood as fairy tales," Chow told Hong Kong media earlier.
"In the world of fairy tales, the evil are punished and the good see a happy ending. I buy the idea," he added.
But don't expect Chow's Mermaid to be a Disney-style feature.
In the latest 90-second trailer released on Sunday, the movie's storyline appears to be a bit cruel and bloody.