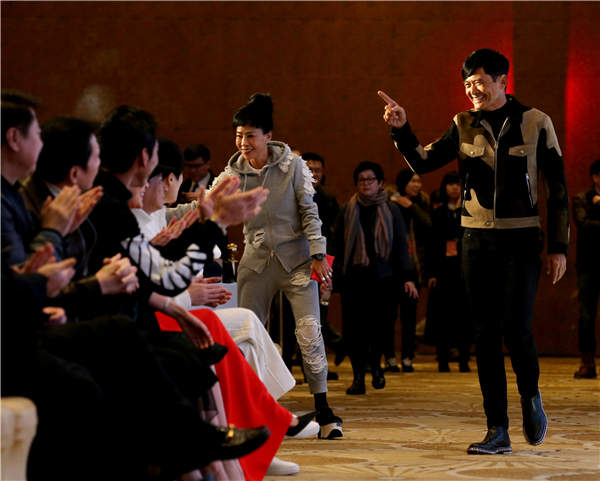 Actor Chow Yun-fat appears at a Beijing event to promote The Man from Macau III, which will hit the cinemas in the Spring Festival. [Photo by Jiang Dong/China Daily]
The Man from Macau III seeks to revive the flagging tradition of Hong Kong films tailored for the Spring Festival. Xu Fan reports.
In the 1990s, when films from Hong Kong were at the peak of their popularity, watching a comedy with a glittering cast was a must-do activity during the Spring Festival.
But in the past couple of decades, that genre-tailored for the Chinese Lunar New Year holiday season-has gone cold.
An action-comedy vows to revive the tradition this year, at least on the mainland, where the market for films has recently grown significantly.
The Man from Macau III, directed by veteran Hong Kong-based filmmakers Wong Jing and Lau Wai-keung, will be released in mainland theaters on Monday, the first day of the Chinese New Year.
The Man from Macau II, the last film in the series, had ended with the "suicide" of the gambling protagonist's lover.
The coming film revolves around the question-was an ex-boyfriend involved in the woman's death?
Led by superstar Chow Yun-fat, who plays the legendary gambler, the cast has other top names from Hong Kong's showbiz, such as Andy Lau, Nick Cheung, Jacky Cheung and Carina Lau.