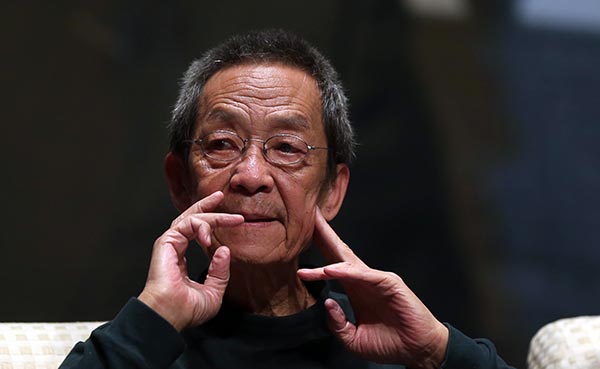 Lin Zhaohua. [Photos by Zou Hong/China Daily]
Lin Zhaohua, an eminent Chinese stage director known for his sharp flavor in plays, will debut Yinding Qiao (Yinding Bridge) at Beijing's Poly Theater on Oct 2.
The city's landmark attraction of Yinding Bridge, which is located over a waterway in downtown Beijing, serves as the backdrop of Lin's latest play. It centers on a restaurant owner who tries to protect his family business but gets accidentally involved in a dubious plot hatched by others.
With in-depth descriptions of grassroots characters, the play examines human complexities and showcases native Beijing elements such as culture and dialect.
Up to 100 performances of the play will be staged across the country in the coming months, the director said.
Related:
New stars onstage as musical appears for the third time