The world's biggest restored dinosaur skeleton debuted at the Beijing Museum of Natural History on Tuesday. Also on display are rare fossils of dinosaur embryos.
The restored dinosaur skeleton, with the scientific name Ruyangosaurus, is 38 meters long and the head is 14.5 meters above the ground. It stands outside the museum since it's too large to show inside the building.
Ruyangosaurus is a genus of the sauropod dinosaur recovered from the late Cretaceous Mangchuan Formation in China's Henan province. It's speculated that the living dinosaur weighed around 130 tons, equal to the weight of 20 elephants.
The exhibition will last for five months.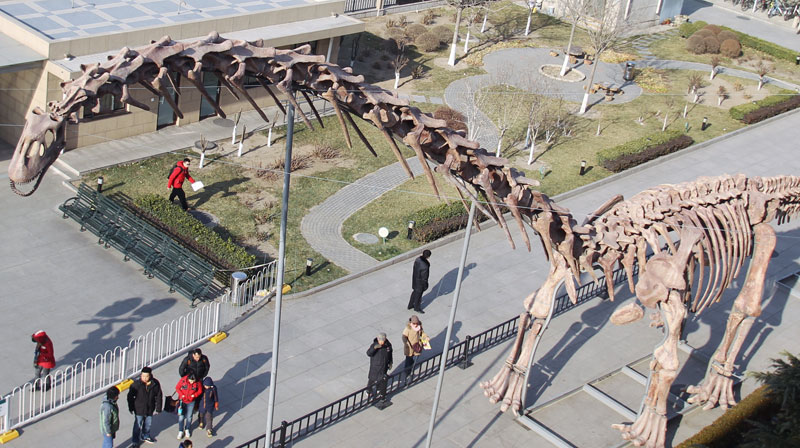 A restored dinosaur skeleton is on display outside the Beijing Museum of Natural History on Tuesday. [Photo by Zou Hong/Asianewsphoto]