Dinosaur village offers new body of evidence
Scientists are conducting research on a site where an earlier generation of paleontologists had first begun their work, with the hope of unveiling more of the story from the Late Cretaceous period, Cheng Yingqi reports
The village of Jingangkou, 10 km southeast of Laiyang, Shandong province, is like any farming community. Houses dot the landscape of green patchwork fields. Vegetables grow in the lush soil. But the mountains surrounding the village hold an archeological treasure - large bleached bones. After two months of digging in the red mountainous terrain, paleontologists have excavated more than 200 dinosaur bones since July. "The soil of Laiyang has preserved the most complete remains of dinosaurs living from the Late Cretaceous period (100 to 66 million years ago)," said Wang Xiaolin, a professor of the Institute of Vertebrate Paleontology and Paleoanthropology at the Chinese Academy of Sciences.
"And what makes this site so important is that it is one of the few sites that are rich both in dinosaurs and in dinosaur eggs."
Wang and his team have been carrying out research in Laiyang since 2008.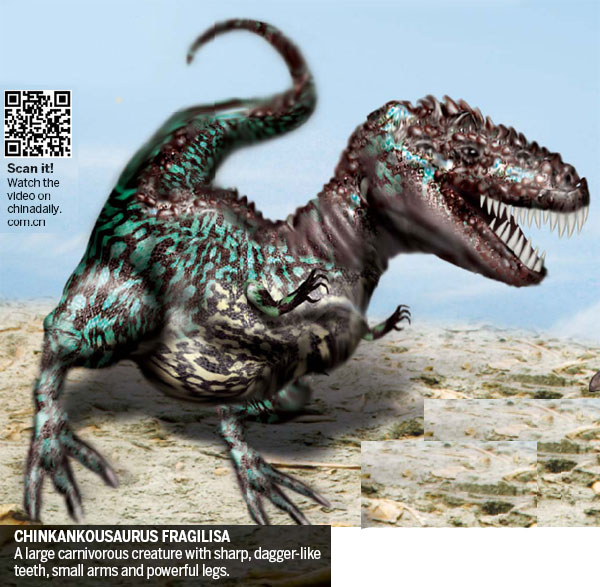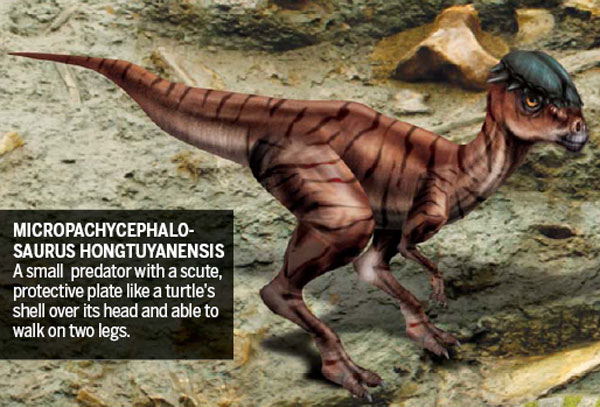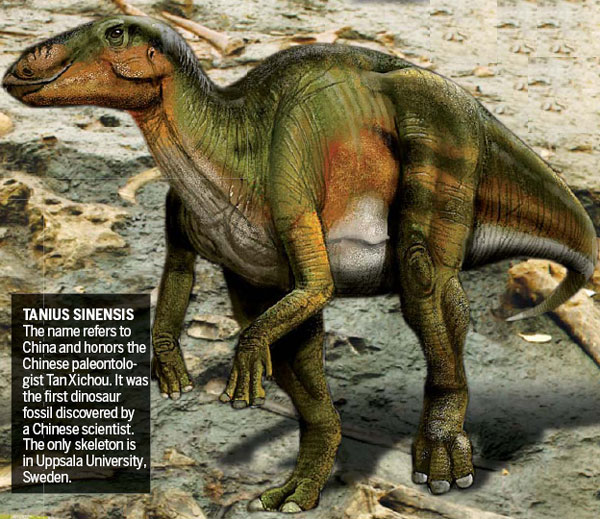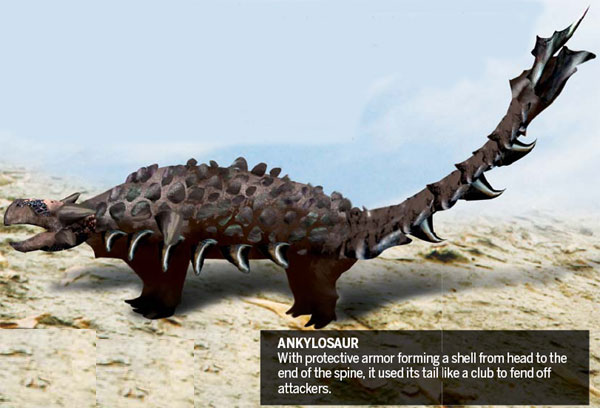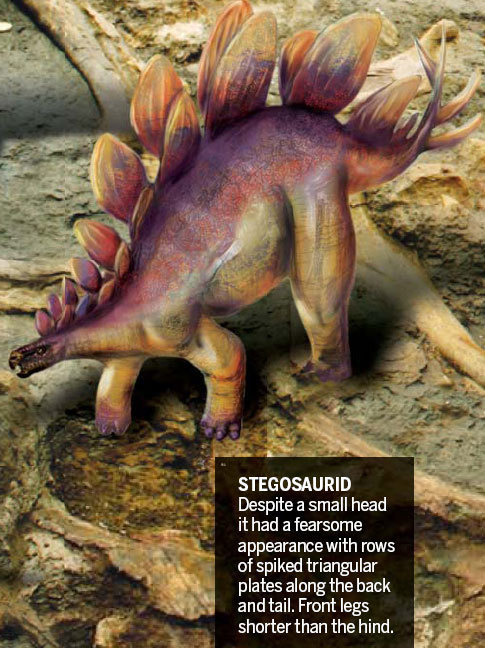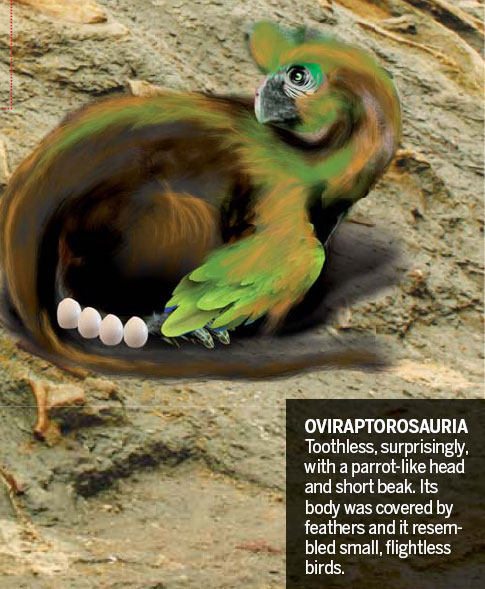 Their work, Wang said, is like "extending a salute to the older generation".
In fact, Laiyang is the first dinosaur fossil site in China discovered by Chinese scientists. The earliest excavation dates back to 1923 when Chinese geologist Tan Xichou collected fossils of dinosaur, fish, insects and plants in Jiangjunding (near Jingangkou) and neighboring areas.
The first Laiyang dinosaur, Tanius sinensis, was named in honor of Tan by Carl Wiman, a Swedish paleontologist, in 1929.
In the 1950s, Yang Zhongjian, a leading vertebrate paleontologist in China, led a team to Laiyang.
They dug up fossil vertebrates and recovered China's first complete dinosaur skeleton Tsintaosaurus spinorhinus Young in 1958.
Also, fossils unearthed in Laiyang helped build up the international classification system and naming system for dinosaur eggs.
In 1984, the Society of Vertebrate Paleontology of China was established in Laiyang.
However, as more and more dinosaur and other vertebrate fossil sites were discovered in China, paleontologists swarmed to other sites, and Laiyang faded from scientists' view.