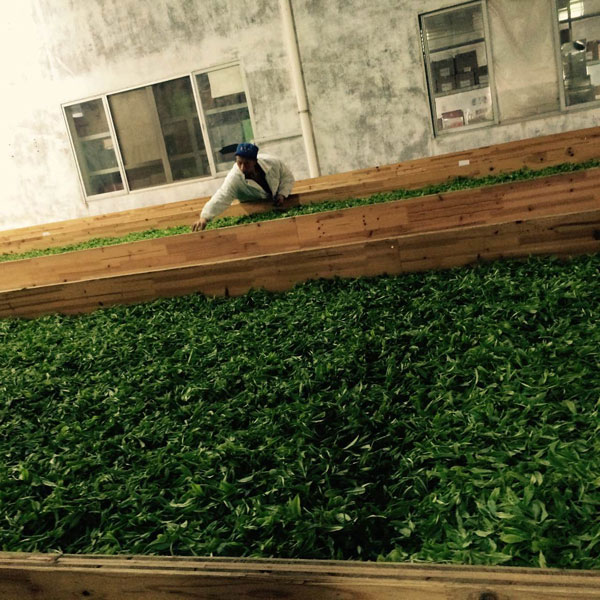 A worker sorts through newly-plucked tea leaves during the withering processes at a tea factory in Ningde city, Southeast China's Fujian province, March 22, 2016. [Photo by Yao Yao/chinadaily.com.cn]
As one of the six types of tea in China, white tea has become increasingly popular with an ever-growing demand from health-conscious people around the world.
The name "white tea" derives from the fine silvery-white hairs on the unopened buds of the tea plant, which gives the plant a whitish appearance. The beverage itself is not white or colorless but pale yellow.
One reason behind the growing demand for white tea lies in the simple process of making white tea, which preserves the tea's healthy qualities.
Unlike the regular steps involved in making green teas, such as de-enzyming, rolling the leaves and withering, making white tea only needs two steps, such as withering and drying.
The simple processes keep healthy ingredients in the newly-plucked tea leaves as much as possible, meaning white tea has better health benefits than other teas, said Chi Yuzhou, deputy chief of the tea management organization in Ningde city, Southeast China's Fujian province.