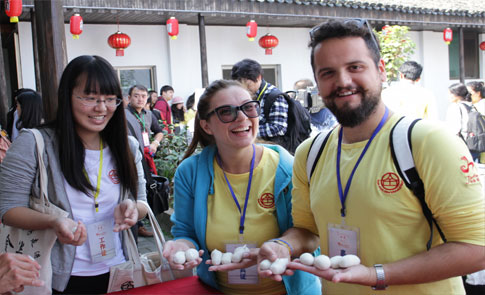 2. Tourism contributes 10% of GDP
In 2015, visits paid by domestic tourists exceeded 4 billion and total revenue also surpassed 4 trillion yuan. The outbound tourist total hit a record 120 million.
China"s domestic travels, outbound tourist visits, domestic tourism consumption and outbound tourism consumption all ranked among the top in the world.
The World Travel and Tourism Council (WTTC) estimated that the total contribution of the travel & tourism sector to China"s GDP will be 10.1% this year, performing better than the education, banking and automobile industries.
The National Tourism Data Center also estimated that the travel & tourism sector supported 10.2% of total employment in the country this year.