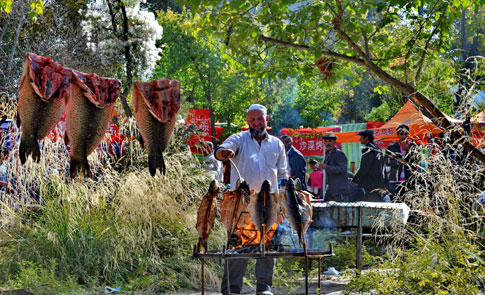 10. Tourism to alleviate poverty
Tourism has become a major method of poverty alleviation as rural tourism lifted tens of millions of people out of poverty.
On August 18, the CNTA and the State Council Leading Group Office of Poverty Alleviation and Development held the National Meeting on Rural Tourism Upgrading and Poverty Alleviation through Tourism in Huangshan, Anhui Province. There, it was proposed to lift 17% of the total impoverished population (about 12 million) out of poverty through rural tourism, so as to fully realize the strategic role of rural tourism in poverty alleviation and development.