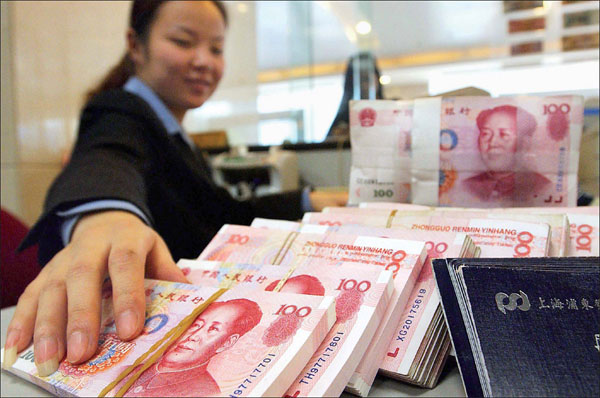 China's local government debt and contingent liabilities stood at 17.89 trillion yuan ($2.93 trillion) at the end of last June, the National Audit Office says. Provided to China Daily
An annual audit released on Sunday showed central government spending on overseas visits, official vehicles and receptions dropped sharply last year as the country stepped up austerity efforts.
Spending in the three categories decreased by 27 percent year-on-year in 2014 in a random audit of 44 central government agencies carried out by the National Audit Office.
The final accounts showed that the central government spent 5.88 billion yuan ($947 million) on the three areas last year, 1.27 billion yuan less than was budgeted. Among the expenditures, 1.6 billion yuan was spent on overseas visits, 3.6 billion yuan on the purchase and maintenance of government vehicles and 661 million yuan on official receptions.
"However, irregularities regarding financial rules still exist," said Liu Jiayi, the office's auditor general, pointing out that 33 central government organs were found to have hired vehicles from companies as regular official cars.
A reduction in chauffeur-driven cars for officials was adopted in July, with the government instead providing a travel allowance. It was intended to cut hefty spending for official vehicles amid mounting complaints over misuse of public money. As of January, nearly 3,200 official vehicles had been taken out of service and some have been auctioned.
Liu said 10 central government agencies, including the Ministry of Commerce, asked other entities or companies to pay nearly 1.7 million yuan for reception expenditures last year.
Twenty-seven agencies were found to have irregularities in expenditures for meetings.
In addition, last year the office found 314 instances of "serious violations of Party discipline and laws", a euphemism for corruption, and 1,400 people involved have been found guilty.
Liu also said the central government's financial capability is sound and has improved.
"Fiscal revenue steadily increased and revenue in the general public budget came to 6.5 trillion yuan in 2014, an increase of 7.1 percent compared with the previous year," he said. The government increased spending by 11 percent on healthcare, 9 percent on affordable housing, 8.5 percent on employment and social security and 8.4 percent on agriculture, forestry and water resources.
"Auditing departments have been playing an increasingly important role in the country's governance and the supervision of government power," said Liu Jianwen, a law professor at Peking University.
He said independent audits are vital to the supervision of government operations, but the current auditing of government revenue and taxation is far from enough.
"There is an urgent need for auditing departments across the country to wield their independent power," Liu said.