29 other former high-ranking officials are handed to prosecuting authorities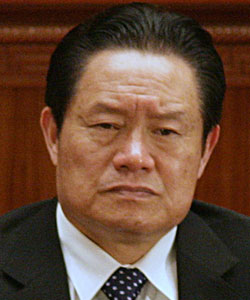 Zhou Yongkang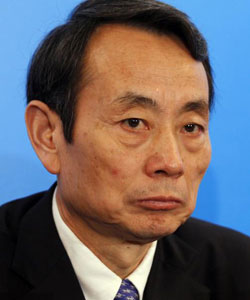 Jiang Jiemin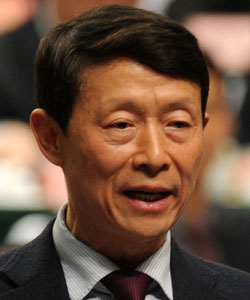 Li Chongxi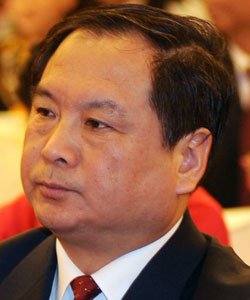 Li Dongsheng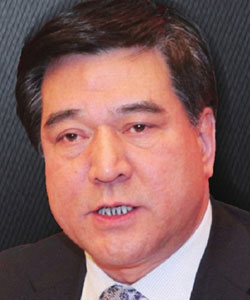 Shen Weichen
China's ex-security chief Zhou Yongkang has been transferred to prosecuting authorities along with 29 other former high-ranking officials, paving the way for his trial.
The transfers were announced by the Communist Party of China Central Commission for Discipline Inspection on Wednesday.
Zhou is the highest-ranking figure to become ensnared in the country's campaign against corruption in recent years.
Authorities announced in July that they were investigating Zhou, who retired from the Politburo Standing Committee in 2012.
He was arrested in December, expelled from the Party and placed under a judicial investigation into a series of allegations including taking bribes and "leaking state secrets". Meanwhile, Chinese judicial authorities have secured the return of more than 500 economic fugitives, including many alleged corrupt officials, from abroad.
They have also retrieved more than 3 billion yuan ($480 million) sent overseas illegally, Huang Shuxian, deputy secretary of the commission, told a media briefing on Wednesday.
Huang said they are also investigating other high-profile cases, including those of Ling Jihua, former minister of the United Front Work Department, and Su Rong, former deputy chairman of the National Committee of the Chinese People's Political Consultative Conference.
"After the investigation is complete, and if we discover some criminal clues such as abuse of power or accepting bribes, suspects will be transferred to the judicial bodies to face trial," he said.
The 29 other alleged corrupt officials transferred to prosecutors include Jiang Jiemin, former minister of the State-owned Assets Supervision and Administration Commission; Li Dongsheng, former deputy minister at the Ministry of Public Security; Li Chongxi, former chairman of the Sichuan Provincial Committee of the Chinese People's Political Consultative Conference; and Shen Weichen, former Party chief and executive vice-president of the China Association for Science and Technology.
Since November 2012, when the new leadership was elected, the anti-graft campaign has become a top priority for the CPC Central Committee.
President Xi Jinping has vowed to take a series of strong and effective measures to combat corrupt officials, both the "tigers" (senior officials) and "flies" (low-level officials).
The central government has tightened supervision of "naked officials" - those who have sent their spouses and children abroad to invest in businesses.
Huang said that since November 2012, five rounds of inspections have been conducted in the country's 31 provinces and regions, 39 central government ministries and authorities, large State-owned companies and leading universities to collect tipoffs about alleged corruption.
A number of suspected graft cases involving senior officials and directors of State-owned enterprises have been uncovered based on tipoffs.
The cases include those of Bai Enpei, former Party chief of Yunnan province; Wan Qingliang, former Party chief of Guangzhou, Guangdong province; and Xue Wandong, former manager of a petroleum engineering technology subsidiary of Sinopec, according to the Commission for Discipline Inspection.
Huang said supervisory offices will cover all 140 central Party and State bodies, including the CPC Central Committee's General Office, the General Office of the State Council and the Organization Department, to prevent corruption.
Cheng Gang, a law professor at Renmin University of China said: "The anti-graft fight will be more standardized. After completing the investigation within the Party, disciplinary officers will transfer suspected corrupt officials to prosecuting authorities to stand trial."
According to the commission, more than 70,000 government officials were punished by disciplinary authorities last year for violating Party rules to build a clean government.
The number of cases involved was more than 50,000.
Zhao Lei contributed to this story.