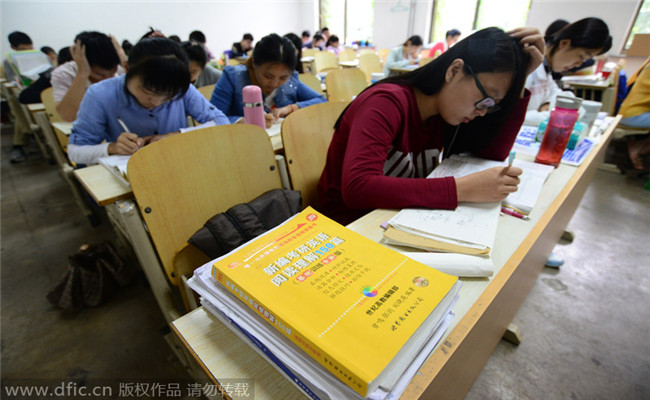 Students concentrate on studying in a classroom in Shandong Normal University, Oct 9.[Photo/IC]  
BEIJING - China's Ministry of Education on Thursday issued a guideline on ethics for university teaching staff, including a ban on "improper" relationships between teachers and students.
The guideline puts forward seven prohibitions for college teachers, and promises sanctions for those who break the rules. The provisions include conduct undermining national or student interests, research fraud and plagiarism.
In addition, college staff are banned from sexually harassing students or improper relationships between teachers and students.
Favoritism; irregularities in enrollment, examinations and student recommendations; and asking for or receiving gratuities from students or parents will also be punished.
The guideline called for good professional ethics from college teachers, warning that those in charge of colleges will be held responsible for staff violations.