Participants praise Xi's speech at CIIE opening
By He Wei, Cheng Yu, Shi Jing, Wang Zhuoqiong, Zhou Wenting, Xing Yi and Xu Junqian in Shanghai | chinadaily.com.cn | Updated: 2019-11-06 10:25




Share - WeChat CIIE crucial to restoring global trade order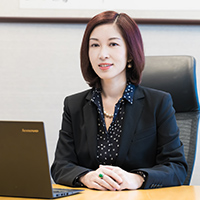 President Xi Jinping stressed in his keynote speech that China will never stop or slow down its opening-up, which is heading for a higher level.
We have witnessed such resolution through our past experiences in China. With a positive outlook on China's economic development, we will align our China strategy with its development path.
We will continue to provide quality financial services to facilitate trade between China and rest of the world.
The rising protectionism in some parts of the world has resulted in the contraction of global trade.
But that won't last long. Past experiences show that the integration of industrial chains globally is unstoppable. China should take its responsibility of restoring global trade order given its thriving market, and the CIIE is one of the best examples.
If more countries stand up and advocate cross-border trade, the global economic development will be injected with more impetus.