Participants praise Xi's speech at CIIE opening
By He Wei, Cheng Yu, Shi Jing, Wang Zhuoqiong, Zhou Wenting, Xing Yi and Xu Junqian in Shanghai | chinadaily.com.cn | Updated: 2019-11-06 10:25




Share - WeChat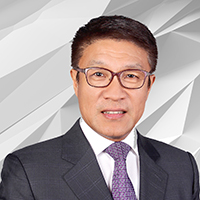 President Xi made it clear that China will only open itself increasingly wider, which expressed China's firm confidence in continuously promoting a new pattern of all-round opening up.
Opening-up, cooperation, reform and innovation - these are the key words that impressed me most.
China's new round of high-level opening up and optimization of the business environment are unlocking many new market opportunities, attracting international companies like ABB to further expand our footprint in China.
From the opening of ABB Xiamen Hub to the ground-breaking of ABB's new Robotics Factory of the Future in Shanghai, from the ABB Open Innovation Center to the ABB Future Lab, ABB's recent actions in China are the best embodiment of our 'In China, for China and the World' commitment.
We are dedicated to driving industrial transformation and upgrade with our innovative technologies and to provide strong support to China's high-quality growth.