Participants praise Xi's speech at CIIE opening
By He Wei, Cheng Yu, Shi Jing, Wang Zhuoqiong, Zhou Wenting, Xing Yi and Xu Junqian in Shanghai | chinadaily.com.cn | Updated: 2019-11-06 10:25




Share - WeChat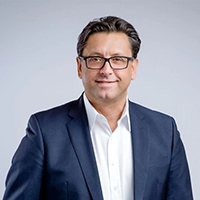 In President Xi's speech, he remarked that, "We must make the pie that is the global market bigger and richer, with our hearts and hands opening up to the world." I resonate strongly with this remark. China's economic development has demonstrated speed and scope that are incomparable. It is exciting to see that China intends to further improve its business environment for foreign enterprises, and boost the progress of global economic connection.
As a global company headquartered in France, Sanofi feels excited and honored to attend the CIIE once again to contribute to the deepening Sino-French cooperation and interaction in the healthcare sector. As one of the first of MNCs to enter China, Sanofi witnessed the significant achievements of the Chinese government's efforts to promote the development of public health, and Sanofi is proud to make contributions to improving healthcare standards for the Chinese people.
Sino-French relations continue to grow at a high level and are more mature, stable and dynamic. As China accelerates its opening up efforts, Sanofi will grasp this great opportunity. Sanofi will strongly support the "Healthy China 2030" initiative with our comprehensive offerings and accelerate the introduction of innovations to China – by 2025, we plan to bring over 30 new products to China, and will drive digital innovations to improve patient outcomes.