Participants praise Xi's speech at CIIE opening
By He Wei, Cheng Yu, Shi Jing, Wang Zhuoqiong, Zhou Wenting, Xing Yi and Xu Junqian in Shanghai | chinadaily.com.cn | Updated: 2019-11-06 10:25




Share - WeChat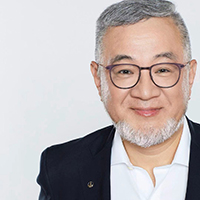 We are very excited after listening to President Xi Jinping's speech. President Xi mentioned China's door to the outside will only get bigger and bigger and the country will "continue to expand market opening-up and its market prospects are limitless."
For Herbalife Nutrition, our development in the Chinese market over the past 10 years has benefited from the continuous upgrading of consumption levels in the context of China's reform and opening- up.
China is Herbalife Nutrition's core strategic market, and we are very optimistic about the long-term development prospects of the Chinese market.
President Xi also talked about "Continuing to improve the business environment". We are very happy to see in 2019 the Chinese government has already launched a series of initiatives in this regard, including adopting the Foreign Investment Law in March and releasing regulation on optimizing the business environment in October.
This fully demonstrates China's commitment to further expand opening-up and have win-win cooperation with the world. It also provides a strong institutional guarantee for the prospects of foreign investment in China and the continuous improvement of the business environment.