Participants praise Xi's speech at CIIE opening
By He Wei, Cheng Yu, Shi Jing, Wang Zhuoqiong, Zhou Wenting, Xing Yi and Xu Junqian in Shanghai | chinadaily.com.cn | Updated: 2019-11-06 10:25




Share - WeChat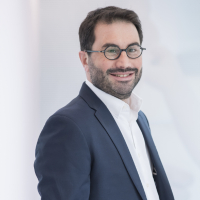 President Xi repeatedly mentioned the words "open", "cooperative", "innovative" and" sharing" in his speech. This once again sends strong signals to the world that China will open wider to the international community.
We're also very encouraged by President Xi's pledge on five measures to promote higher level opening up. We firmly believe that it will provide a better business environment for foreign enterprises in China.
The openness of the trade environment in China, the development of e-commerce and the opening of FTZs have enabled Danone to bring the best products to China very fast. The China International Import Expo also provided Danone with a very unique opportunity to bring its quality products from around the world to Chinese consumers. We must say that China is truly a country full of opportunities.
We are more convinced and confident to continue our strategy of Innovating in China for China, Creating in China for China and making in China for China.