Participants praise Xi's speech at CIIE opening
By He Wei, Cheng Yu, Shi Jing, Wang Zhuoqiong, Zhou Wenting, Xing Yi and Xu Junqian in Shanghai | chinadaily.com.cn | Updated: 2019-11-06 10:25




Share - WeChat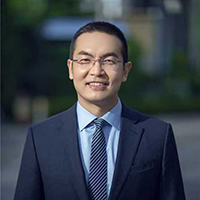 In his keynote speech, President Xi pledged important measures to expand opening-up, improve business environment and deepen cooperation.
We are strongly inspired by the government's determination to promote higher-level, all-around opening-up, drive innovative development and build an open economy.
Johnson & Johnson has every confidence in our future development in China. The CIIE is an important initiative, as the government takes concrete measures to open up the market and build an open, inclusive international business environment.
The increasing number of exhibitors and innovative products are strong evidence of the event's growing appeal.
The China market is such a big one that Johnson & Johnson is not only here to stay, we are continuously growing with it.
This year, Johnson & Johnson is once again leveraging our participation in the CIIE to demonstrate innovative products and advanced technology across medical devices, pharmaceuticals and consumer health. Among them, many products will make their debuts in China or around the world.