Participants praise Xi's speech at CIIE opening
By He Wei, Cheng Yu, Shi Jing, Wang Zhuoqiong, Zhou Wenting, Xing Yi and Xu Junqian in Shanghai | chinadaily.com.cn | Updated: 2019-11-06 10:25




Share - WeChat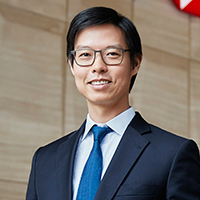 President Xi Jinping's keynote speech has explicitly shown that China is speeding up its pace to promote comprehensive opening-up. The country's pursuit for higher level of development and success is inspiring.
The number of deepened opening-up policies implemented over the past few years have helped to improve China's business environment, making it more inclusive. The Chinese market, which promises huge potential, has become an ideal venue for foreign investment.
The measures adopted in the financial sector, including market-based interest rate and exchange rate, as well as the internationalization of the renminbi, has not only helped to perfect the Chinese domestic financial system but also nurtured an international financial platform and capital market.
Focusing on facilitating commercial and trade cooperation and communication, the CIIE is an important driving force of development and opening-up. It has shown that China is growing into an open economy that will play an important role in the global governance system.
While the world economy is faced with multiple challenges, China is attracting increasing attention from overseas companies thanks to its rising domestic consumption demand, thriving technology industry and burgeoning new business models.
Based on the success of the first CIIE, this year's show will witness more fruitful results given its larger scale, better quality and more innovative demonstrations. This combination has widened the appeal of the Chinese market which is undergoing further opening-up. As a world leading international bank, HSBC will continue to promote fintech application in cross-border trade and provide financial support to better link China and the global market.