Participants praise Xi's speech at CIIE opening
By He Wei, Cheng Yu, Shi Jing, Wang Zhuoqiong, Zhou Wenting, Xing Yi and Xu Junqian in Shanghai | chinadaily.com.cn | Updated: 2019-11-06 10:25




Share - WeChat Xi's speech resonates with pharmaceutical head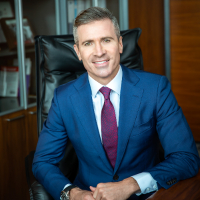 President Xi spoke at the opening ceremony about deepening interactions and cooperation and continuing to "hold hands" rather than "let go" and "tear down walls" rather than "build walls". As the leader of a pharmaceutical multinational corporation in China, I do feel that this is a great era.
Around the globe, there are still many unmet medical needs including cancer, cardiovascular disease and infectious disease that impact the health of people and societies. I believe we should, as President Xi said, "tear down walls" rather than "build walls" in public health by working together on the research and development of new medicines and vaccines to bring solutions to every corner of the world.
The Chinese government has done an outstanding job to accelerate reforms that improve healthcare delivery, healthcare access and new innovation. The greatest exemplar is the overwhelming bolus of new products that have been introduced over the past three years.
As a pharmaceutical multinational, we are committed to supporting "Healthy China 2030" and bringing new innovative products to China. We are happy to hear in President Xi's speech that China will further broaden market access and optimize the business environment, which gives us confidence in continuing to invest in China by bringing more quality innovative medicines, vaccines, and services to Chinese people.
"President Xi said that despite the rocks and undercurrents, nothing will stop the momentum of the river. Healthcare in China is very much like that river. The feedback we get from government officials and partners…is exactly what an international company wants to hear about doing business in another market."