Participants praise Xi's speech at CIIE opening
By He Wei, Cheng Yu, Shi Jing, Wang Zhuoqiong, Zhou Wenting, Xing Yi and Xu Junqian in Shanghai | chinadaily.com.cn | Updated: 2019-11-06 10:25




Share - WeChat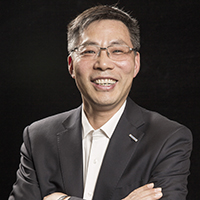 President Xi mentioned in his speech innovative development is an inevitable choice to lead global economic development.
The new science and technology revolution and industrial transformation are now in line with the times.
Therefore, countries around the world shall enhance innovation cooperation, promote innovation and integration of science and technology and the economy, try hard to exceed constraints and support enterprises to independently conduct technical exchanges and cooperation, so as to nourish the spring of innovation.
Chinese enterprises are ready to keep introducing, digesting, absorbing and recreating.
Besides bringing in good products and advanced technology, experience and talents from the outside world, we shall combine the reality of China's development and our own technology and practice, forge a world solution which is suitable for China and global digital economic development, sharing the fruit of economic globalization and global economic growth with all countries in the world.