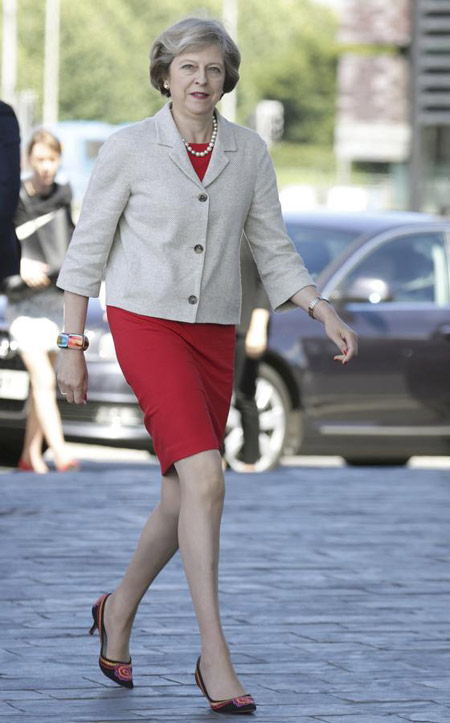 Britain's Prime Minister Theresa May arrives at the National Assembly for Wales for a bilateral meeting with the First Minister of Wales, Carwyn Jones, in Cardiff July 18, 2016. [Photo/Agencies]
LONDON - New British Prime Minister Theresa May will use the first meeting of her senior ministers on Tuesday to tell them they must all play their part in making Britain's exit from the European Union a success.
While May, who backed remaining in the EU ahead of last month's referendum, has appointed Brexit campaigners to several top roles including foreign secretary, less than a third of the ministers in her cabinet backed leaving the bloc.
May's office said she would also tell her cabinet that the government must seize the global opportunities offered by leaving the EU and ensure Britain remains open for business.
"Brexit means Brexit and we're going to make a success of it. It will be the responsibility of everyone sitting around the cabinet table to make Brexit work for Britain," May said in a statement ahead of the meeting.
"It will also be their duty to deliver success on behalf of everyone in the UK, not just the privileged few. That is why social justice will be at the heart of my government."