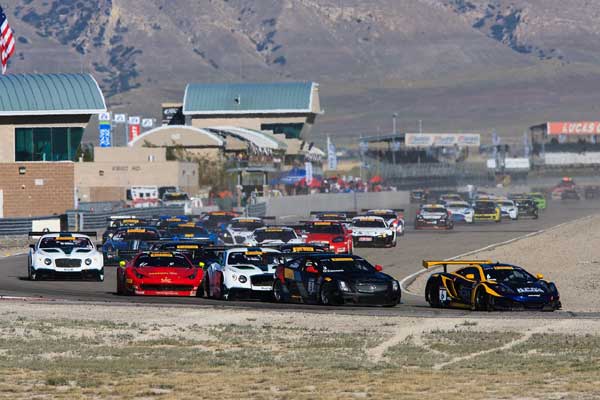 Cars at the Utah Motorsports Campus. The campus has been purchased by a subsidiary of Geely, which owns Volvo, and will be operational in January next year. PROVIDED TO CHINA DAILY
There also will be guided tours for visitors, who can be driven around the racetracks or drive on their own in racing vehicles.
"It must be terribly difficult for Chinese to come to America when nobody speaks Chinese. So we will hire Mandarin and Cantonese speakers to welcome these people," he said.
The company is also adding a new oval racetrack and learning from American experts how to run an oval track. MyTime eventually plans to build five racetracks in China over the next several years, where there are currently only six or seven.
"Not only is it going to run a regular business of a racetrack here in America, it's also going to be the place where people who are going to eventually run the different tracks in China - MyTime tracks in China - will come to learn the business," Wilson said. "They will come here and learn how to run the racing schools, how to run the corporate customer programs, how to promote the events, how to run the events."
US staff will travel to China to train MyTime employees, and staff from China will come to Utah for certification. MyTime will be open its first track in Ningo in 2017, Wilson said.
"Then the management team has the knowledge and expertise to make it work from the first day of operation," he said.
In a goodwill gesture, a 16-year-old racecar driver from the Utah Motorsports Campus was invited to participate in a Formula 4 racing competition in China to represent MyTime.
The driver, Bruno Carneiro, finished third, driving the UMC Mygale F4 car, which is powered by a Geely motor.