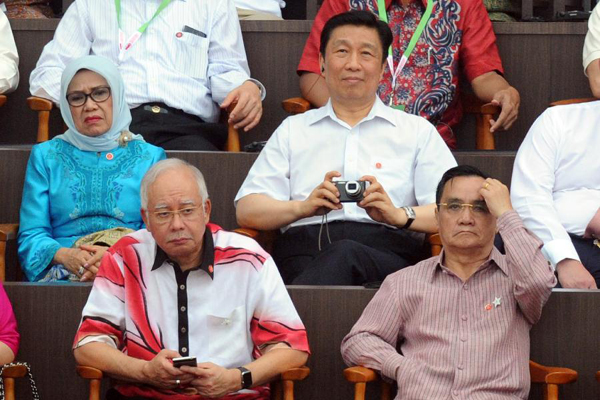 Chinese Vice-President Li Yuanchao (C) sits on the viewing stand as attending the National Day Parade at Singapore's Padang, August 9, 2015. [Photo/Xinhua]
On Singapore's taking-over as the coordinator between China and ASEAN, Li said China is willing to continue promoting a sustained and healthy development of the strategic partnership with ASEAN countries including Singapore.
Lee Hsien Loong expressed gratitude to President Xi for sending a special envoy to attend Singapore's independence golden jubilee, saying Singapore is willing to take the opportunity of the 25th anniversary of the diplomatic ties between the two countries to maintain the good momentum of development of bilateral relations.
He also expressed his hope to implement soon the third government-to-government cooperative project, and to continue work positively on the upgrading of the China-Singapore Free Trade Agreement.
He said Singapore, as the coordinator between ASEAN and China, will play a positive role and push forward relations between ASEAN and China constantly.