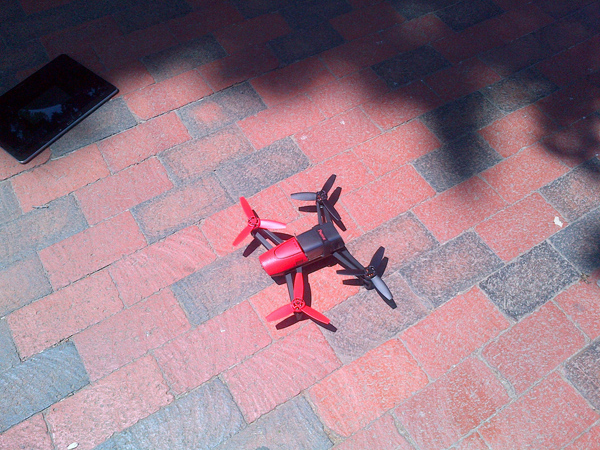 This handout provided by the US Secret Service appears to be a Parrot BeBop drone, seen in Lafayette Park across from the White House in Washington, May 14, 2015. [Photo/IC]
WASHINGTON - US Secret Service on Thursday detained a man who was attempting to fly a remote-controlled aerial device over the fence of White House in the country's capital Washington, media here reported.
According to CNN, a lockdown has been conducted over area on the north side of the White House due to investigation by the Secret Service.
US President Barack Obama was not in the White House when the incident occurred after noon time Thursday and details of the incident are not available so far.
Thursday's drone incident is the second of its kind at the White House this year. On Jan. 26, US Secret Service found a small drone that crashed on the White House grounds, but investigation of the Secret Service indicated that the device didn 't pose threat to White House.
The man involved in the January incident claimed that his drone lost control to a wrong direction to the White House and he only learned where it had crashed from news report. After investigation, the man did not face criminal charge.