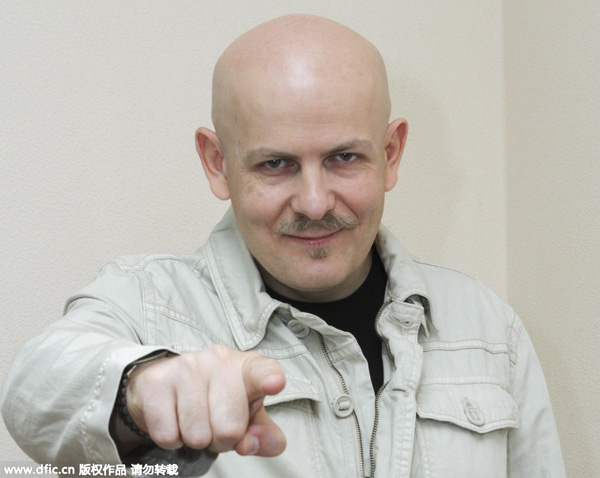 A graph made available on April 16, 2015 showing Oles Buzina during his election campaign to Ukrainian parliament in Kiev, Ukraine, September 17, 2012. [Photo/IC]
KIEV - A Ukrainian pro-independence journalist was shot dead Thursday by unknown gunmen near his house in central Kiev, the country's Interior Ministry said.
Oles Buzina was killed at 1:20 pm (1020 GMT) by two masked gunmen, who fired several shots from a car and fled, said ministry spokesperson Julia Mustash.
Buzina, 45, worked as editor-in-chief at Ukraine's Segodnya newspaper before March this year and was known for his pro-independence stance and criticism of the current government.
It was not immediately clear whether Buzina's death is related to his professional activity. Ukrainian President Petro Poroshenko has ordered the police to conduct rapid and transparent investigation into the incident.