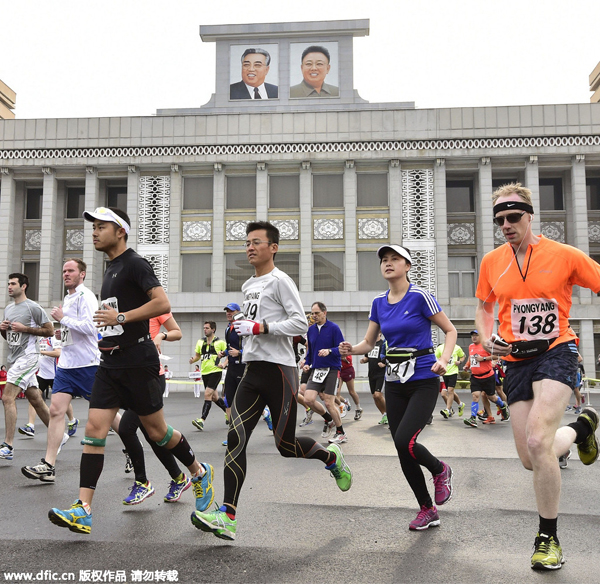 Kenichi Okazaki (3rd from R on front row) runs during an annual marathon in Pyongyang on April 12, 2015. About 650 foreign runners from more than 30 countries took part in the event, and Okazaki was the only Japanese runner. [Photo/IC]
PYONGYANG - Over 650 runners from more than 30 countries and regions participated in this year's marathon in the Democratic People's Republic of Korea (DPRK) on Sunday.
The Mangyongdae Prize Marathon was open to foreign tourists for the first time in April 2014.
Runners set off from the starting line inside Kim Il-sung Stadium and passed city center landmarks amid the cheers of Pyongyang citizens before returning to the stadium for the finish.
It seems that the strained DPRK-US relations have not prevented American runners to participate in the event.
"This is the first time I came to the DPRK. I was not trained before but I still finished the 10-kilometer mini marathon amid the cheers of the passionate Pyongyang citizens," said Shanghai resident Deng Lei, one of the 150 Chinese who took part in the race.