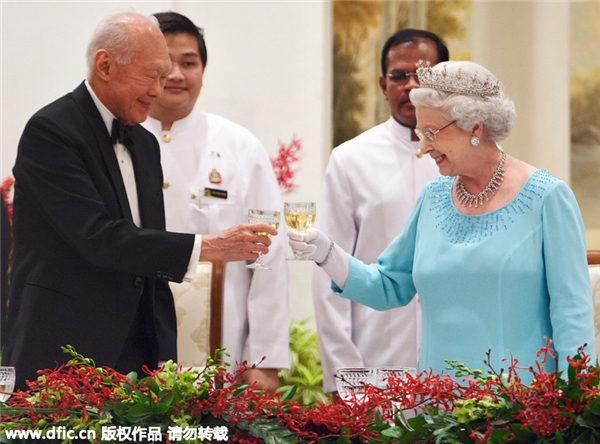 Queen Elizabeth II shares a toast with then Singapore Minister Mentor Lee Kuan Yew during a state banquet at the Istana presidential palace in Singapore, March 17, 2006. [Photo/IC]
Singapore is a small country in both area and population, but it has a unique influence on Asia and even the world, which owes much to its founding father and first prime minister Lee Kuan Yew.
To set foot firmly in the world, Singapore needs to be strong enough. As a tiny country, Singapore cannot compete with big countries in natural resources or military power. So economy is the best way out.
Lee warned the government and the people that they should always have a strong sense of urgency.
Under his leadership, Singapore witnessed the rapid rise and became an economic power in just one generation.