Duang - the word that's not really a word - is sweeping the Chinese Internet.
Turns out that duang is a sound made by Jackie Chan describing the look of his hair during a 2004 commercial for Bawang organic shampoo. A parody spoofing the commercial recently appeared on Chinese video website Youku, which lit up the Internet in China.
"Make your hair go 'duaaang!' Very black! Very shiny! Very soft!" Chan says in the original ad.
Authorities later found that the commercial made false claims, and Chan's reputation suffered.
Foreign Policy's website reported that duang has appeared on Weibo, China's version of Twitter, more than 8.4 million times since Feb 24. The Hollywood Reporter said the term has been searched 1.5 million times on Baidu.
There were no Chinese characters to render the word, so some creative netizens stacked the characters for "Jackie" and "Chan" to represent duang.
It's not just the sound of the word that resonates. Some argue that the joke is on Chan, the 60-year-old martial arts and acting legend from Hong Kong.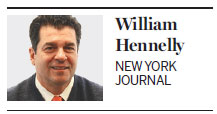 "There're too many ways to interpret this duang phenomenon," Xinghua Li, PhD, a professor at Babson College in Massachusetts, wrote to China Daily in an e-mail. "What strikes me the most is the seeming triviality of this issue and the massive amount of attention the netizens are devoting to it.
"At a glance, we can interpret this as the Chinese "indoor men and indoor women" (zhai nan zhai nv) having nothing good to do but channeling their caged energy toward something insignificant (duang is something like an advertising sound effect, I think)," said Li, who is an expert in media and consumer culture.
"But looking at it deeper, we can perhaps read this viral termasmanifesting something deep in the Chinese psyche," said Li, who grew up in Shanghai. "It does, for me, suggest certain mass cynicismtowardauthenticity claims, which are increasingly losing grasp of the Chinese mind.
"Living in China, you encounterfakeness on a daily basis, and most people learn to suspect all truth claims: advertising, news, words of authorities, you name it.For the first few times, when lies are busted, everyone becomes enraged. But when it happens repeatedly, you grow cynical. Lie-busting no longer shocks you. Rather than getting angry, you laugh about it. I think that's what's happening with the case of Jackie Chan.
"Busting his fakeness (being paid millions to lie in a commercial) should anger the public, but it didn't. Li said. "To a cynical public, nothing is worth being seriousabout. Everything is just a laughingstock. To me, it is sad, because a cynical people does not find ways to seek social change (holding liars accountable, for instance) but releases theirsteam right there, in their trivial parodies and little chuckles.
"But, you can also make the argument that this is a coping mechanism for the masses who cannot find other means to effect change, so it then could be considered as a good thing."
Chan has been a controversial figure in China. In 2009, he spoke against freedoms in Hong Kong and Taiwan, saying, "The Chinese need to be supervised, or they will do whatever they please."
Last year, Chan also spoke out against Hong Kong protests over who its political candidates should be.
In 2013, Beijing appointed Chan to the Chinese People's Political Consultative Conference (CPPCC).
Chan has been a good sport about the whole duang thing. "It's quite funny," he told reporters on the steps of Beijing's Great Hall of the People last week.
"When the legitimacy of these delegates gets questioned, celebrities such as Jackie Chan are the first to be targeted, because the public does not know other delegates," Beijing-based commentator Shi Shusi told The Associated Press. "Those jokes relay a sense of anxiety."
"What Jackie Chan has said shows he does not have the sense of right or wrong, but the sense of interest," said Beijing economics professor Hu Xingdou, who called for a boycott of Chan in 2009.
Jokes at Chan's expense have surfaced repeatedly in Chinese cyberspace the past several years. When Chan's son Jaycee was arrested on drug charges last year, the public gloated, pointing out that Jackie Chan has served as China's anti-drug ambassador.
Contact the writer at williamhennelly@chinadailyusa.com