China is the hottest market for trading of the digital currency bitcoin.
Almost 80 percent of bitcoin trading volume during the last six months involved the Chinese yuan, according to a recent Goldman Sachs report. Nineteen percent was in US dollars.
Created in 2008, bitcoin is a math-based, decentralized cryptocurrency. A bitcoin is virtual money that can be used to finance transactions, without a middleman, such as a bank. Unlike fiat currencies, which can be printed at will by the issuing nation, bitcoin cannot be expanded that way, which underlies its appeal.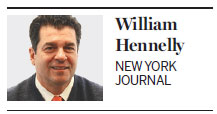 Bitcoins can be bought and sold on bitcoin exchanges, and they can be transferred between holders through a computer or mobile device. They also can be created by computer networks that solve algorithms. Those networks are known as bitcoin "miners".
"We still have to be careful with the figures stated in the Goldman Sachs report," Leonhard Weese, president of Bitcoin Association Hong Kong, told China Daily in an e-mail. "Chinese exchanges (OKCoin, BTC China or Huobi) are known for their zero-fee trading, so they become attractive for speculators outside China, and it becomes free to do thousands of trades compared with non-Chinese exchanges, who charge a fee. So a lot of the volume comes from people trading forth and back, without any bitcoins exchanging hands.
"The People's Bank of China (PBOC) has ruled that banks cannot handle bitcoin," Weese said. "Bitcoin exchanges cannot open bank accounts in their name; they use banking networks of affiliates and trusted partners."
The Chinese government made its only statement on bitcoin on Dec 5, 2013. It said that financial institutions and payment processors were prohibited from dealing with bitcoin directly, but that bitcoin was legal for private individuals to own and trade. (Wiper, a messaging service, was recently removed from China's iOS App Store after it enabled bitcoin payments between users.)
The 2013 announcement caused bitcoin to plunge more than 20 percent, to below $1,000 a bitcoin after the PBOC said it wasn't a currency with "real meaning" and doesn't have legal status. (One bitcoin was trading on Tuesday at $286, or 1,788 yuan.)
"Paying for things with bitcoin is not common in China at all," Weese said. "Some people use it to pay for services from US companies (as they don't have credit cards), but that is also not very common."
Among the US companies accepting bitcoin for payment are Amazon, CVS, Dell, Dish Network, Expedia, GameStop, Gap, Home Depot, JCPenney, Kmart, Microsoft, 1-800-Flowers.com, PayPal/eBay, the Sacramento Kings, Sears, Subway, Reddit, Target, Tesla, Victoria's Secret, Whole Foods and Zappos.
"The average Chinese does not have any means of transacting with international merchants/customers," Robert Kuhne of Huobi, a Bitcoin exchange in Beijing, told coinexchange.net. "Bitcoin provides a gateway to international e-commerce for everyone. The number of foreign workers and students in China, as well as the number of Chinese working or studying abroad, is in the millions. Bitcoin is obviously superior (faster and cheaper) to traditional methods of remittance like Western Union or wire transfer."
"Some people in China are surely buying bitcoin to engage in relatively innocent forms of financial speculation. But they are probably outnumbered by the people who are using it to move yuan out of the country, while circumventing Beijing's currency controls," columnist William Pesek wrote on March 11 on Bloombergview.com.
"That's partly because China's broader economic slowdown provides fewer lucrative investment opportunities," he said. "But it's also because of President Xi Jinping's ongoing crackdown on corruption, which has made it harder to launder ill-gotten funds."
Bitcoins are stored in what are called "wallets" on an individual's computer or online. All bitcoin transactions are part of a block chain kept in a public ledger online. That ledger is produced by the miners, whose activity creates more bitcoins for themselves.
"When a block of transactions is created, miners take the information in the block, and apply a mathematical formula to it, turning it into something else," explained a primer on bitcoin news site coindesk.com. "That something else is a far shorter, seemingly random sequence of letters and numbers known as a hash. This hash is stored along with the block, at the end of the block chain at that point in time.
"That's how miners 'seal off' a block. They compete with each other to do so. … Every time someone successfully creates a hash, they get a reward of 25 bitcoins, the block chain is updated, and everyone on the network hears about it. That's the incentive to keep mining, and keep the transactions working."
Bitcoin is not without risk. About 150 investors were caught up in an alleged scam by the failed Hong Kong-based trading platform MyCoin, involving an estimated HK$100 million. Five people have been arrested in the case.
In February 2014, major Tokyo bitcoin exchange Mt. Gox filed for bankruptcy after 850,000 bitcoins went missing.
Contact the writer at williamhennelly@chinadailyusa.com