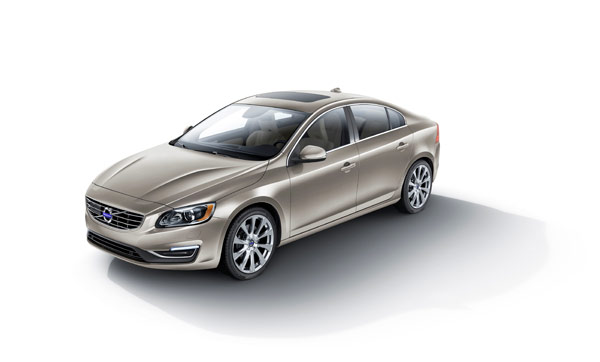 The 2016 Volvo S60 Inscription, which will be the first Chinese-made car sold in the US, starting this summer.VOLVOCARS.COM
With the first Chinese-made car reaching US showrooms this summer, the usual questions about quality and safety often unfairly associated with Chinese-manufactured products are likely to pop up.
But the din may be lower in this case because the car will sport an iconic emblem - Volvo.
By the time it arrives this summer, the 2016 S60 Inscription midsized sedan will have taken a circuitous route to the states.
Volvo, based in Gothenburg, Sweden, is owned by the Chinese company Zhejiang Geely Holding Group Co, in Hangzhou, Zhejiang province. Geely purchased Volvo from the Ford Motor Co in 2010.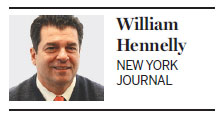 Volvo has operated an assembly plant in Chengdu, Sichuan province, since 2013, which is where the Inscription will be built. That plant was built mainly to meet rising demand for Volvos in China.
"One might ask why does Volvo want to be the first to sell a Chinese-made car in the US," David Ibison, vice-president of global media relations for Volvo, replied to China Daily in an e-mail. "Because we can. The quality is there, and the S60 Inscription is a car that has great potential on the US market.
"China's ability to deliver on product quality - such as the iPhone - has surpassed most people's expectations," Ibison said.
"The S60 Inscription is built in our state of the art production facility in Chengdu, China, according to Volvo's global quality and production standards, but it is designed and developed at Volvo Cars in Gothenburg, Sweden," Ibison said.
"For our production in Chengdu, we have localized approximately half of the components, which means a mix of domestic suppliers and foreign suppliers who have set up new facilities in China," he wrote. "Volvo has used its renowned quality processes and production know-how to build facilities in China. No matter where a Volvo is built, it is built to the same exacting standards - be it in Sweden, China or Belgium.
"The S60 Inscription takes this more spacious variant of the S60 to a new level for the discerning US market," he said.
The S60L, which is what the same car is called in China, has been more popular than its predecessors because it has 3.4 inches more legroom. The car made its US debut at the North American International Auto Show in Detroit, Michigan, in January.
"There should be a lot of attention on that car when it comes to the US," Dave Zoia, editorial director at industry website WardsAuto, wrote to China Daily. "It certainly will be the first real test of whether Chinese-built vehicles can meet US quality and performance expectations and whether there is likely to be any general market resistance to the idea of purchasing a made-in-China car.
"However, because Volvo is a small player here and doesn't build vehicles in the US, I don't think we'll see quite the same level of consumer reaction (and of course there won't be the blowback from labor) we would get if it were General Motors, Ford or one of the other bigger players making the move.
"But there is likely to be considerable media coverage around it, so at least some Volvo buyers should be aware of the car's origination.
"If things follow the pattern of the past though, and no big quality concerns arise with the first vehicles imported into the US, then I think the resistance to Chinese cars likely will be fairly short-lived. We've been down this road with the first imports from Korea and Mexico, and little if any market reticence remains."
"Volvo is going to be very careful about how they approach this," Stephanie Brinley, a senior analyst at IHS Automotive, told China Daily. "The risk is pretty high if it doesn't go well.
"All three (Japan, South Korea, China) of those regions have had to adapt and develop their quality and develop their manufacturing processes to be on par with mature markets," Brinley said. She forecasts that Volvo will export about 1,700 Inscriptions to the US this year.
Cost is a main reason for exporting the S60 from China rather than Sweden, Volvo Car Group CEO Hakan Samuelsson said last year. He said production costs are lower in China, and with the currency pegged to the dollar rather than the euro, that gives the market "more stability".
Two versions of the Inscription will be available, with prices starting around $40,000, according to edmunds.com.
Contact the writer at williamhennelly@chinadailyusa.com