The orange business in the United States and China has gotten the blues lately and the greens and the browns.
China's orange production fell by 10 percent to 6.9 million metric tons in 2014, due to greening disease, according to the US Department of Agriculture Foreign Agricultural Service (FAS) in Beijing.
The FAS said the shortfall in China is "due largely to a sharp decline of production in Jiangxi province, the largest orange-producing region in China. A devastating citrus greening disease continues to spread in the Ganzhou region. Orange production in Jiangxi is projected to drop by 20 percent compared with last year".
The report said the "orange area continues to decline primarily because of removal of diseased trees. It is reported that 15 percent of the orange trees in Ganzhou have been destroyed. The impact of greening on Ganzhou's local agriculture has been severe, as citrus is the dominant crop and main source of income for Ganzhou farmers".
Citrus greening disease, also known as huanglongbing (HLB), is caused by bacteria that turn part of the fruit green. There is no cure for HLB once a tree becomes infected; the tree will decline in health and produce bitter, misshapen fruit until it perishes.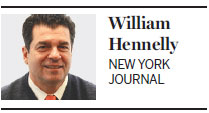 The US could step in and meet the orange demand, as it already has 13 percent of China's orange-import market. But the two major citrus-producing states - Florida and California - have their own issues.
California has experienced a recent drought and also has been affected by a months-long labor dispute on the West Coast between unionized port workers and shippers, a situation that has caused havoc for the export of perishable fruit. The 29 ports, mostly in California, handle nearly half of US maritime trade and more than 70 percent of Asian imports, according to Reuters.
California's citrus-export business to China overcame a setback in April 2013, when China had banned the state's navel and Valencia oranges and lemons after finding brown rot, a soil fungus. The USDA and the Chinese government agreed in August 2014 to lift the ban after months of talks.
Brown rot can infect low-hanging citrus when the fruit is splashed by contaminated water. Growers agreed to remove branches close to the ground so no infected fruit makes it to China; increase ultraviolet scans to spot infections when the fruit is being packed; and apply copper to prevent rot on trees after the first rains."We felt that those were reasonable steps that we should take to ensure the integrity" of the exports, Joel Nelsen, president of California Citrus Mutual, told the Desert Sun newspaper in Palm Springs, California.
California has had to put either all or part of 14 counties under quarantine for the Asian citrus psyllid (ACP), a tiny insect that feeds on the leaves and stems of citrus trees, according to Californiacitrusthreat.org. The ACP is an invasive species of "grave concern" because it can carry huanglongbing, the website said.
When an Asian citrus psyllid feeds on an HLB-infected tree, it can pick up the bacteria that cause the disease. Once infected, a psyllid carries the disease-causing bacteria for life and can transfer it when feeding on other citrus trees.
The quarantined area is 160 square miles, according to the California Department of Food and Agriculture (CDFA). Huanglonbing has been detected just once in California - in 2012 on a residential property in Hacienda Heights, according to the CDFA.The disease does not affect humans.
The resumption of orange exports to China is a "big deal" for the $2 billion California citrus industry, Nelsen said. China is the No 2 export destination for California citrus and is expected to surpass South Korea in the next few years, Nelsen told the Desert Sun.About $30 million worth of California citrus is exported to China annually, according to the USDA. Nelsen said he expects that to rise to $50 million soon.
Greening disease has not infected California orchards, but has hurt production in Florida, the top producer of oranges in the US by far. Greening has been found in every citrus-producing county in Florida.
In January, Florida Commissioner of Agriculture Adam H. Putnam called for increased funding to fight citrus greening.
"We must do what we can to save Florida's signature crop, an industry that generates $9 billion in annual economic impact and supports 76,000 jobs for Floridians," Putnam said.
Oranges in Florida are harvested nine months a year, excluding the hot summer months. In California, the harvest season runs from mid-fall until the next summer.
In January, the USDA estimated that 103 million boxes of oranges will be harvested this season, down from 108 million forecast in 2014, and a decline from the 104 million actually produced in 2014, the lowest on record. US citrus production is down 60 percent since its peak at 254 million in 1997-98.
Contact the writer at williamhennelly@chinadailyusa.com.