Far and away, China has grown into the largest trading partner with the Africa, the world's poorest continent. As the Economist reports, China and Africa exchange $160 billion in goods each year, and over the past decade, more than a million Chinese, mostly laborers and merchants, have moved there.
Melissa T. Cook, founder and managing director of African Sunrise Partners LLC, was in China last September for a conference on infrastructure and she took advantage of the opportunity to catch up with some of the companies that she knew.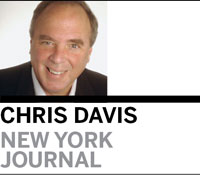 What surprised her most was that the private Chinese companies - the non-State-owned enterprises - seemed to be just getting started in Africa.
"Anyone who says China is already huge in Africa doesn't appreciate how huge China is overall," she said. "So Africa for China is strategically important but the private sector companies are just trying to figure out where they should be."
"China's got a lot of room left to grow in Africa, and I think they will," she said.
In contrast to the US presence in Africa, China takes a much longer-term, more strategic view and is willing to do business with anybody. The US is much more careful about supporting governments that sit within "US parameters", she said.
China has also been willing to tie financing with the strategic direction of the big state-owned companies, she said.
"When I talk to US companies that compete against the Chinese - whether it's telecommunications equipment or machinery, those areas in particular, it's been very difficult to compete against the Chinese, because they bring import-export bank financing," she said.
The US has the Import-Export Bank, but it is not committed to be strategically tied to preferential treatment of a particular company.
The Chinese government has had a policy of "going out" for companies. Beijing has always had the view that construction and big machinery companies need growth in markets outside of China and Africa is seen as a very appropriate place for them, Cook said.