China hosted leaders of the Community of Latin American and Caribbean States at the start of the year, with Costa Rican President Luis Guillermo Solis the first foreign head of state to be welcomed by President Xi Jinping. Here we take a look at other distinguished guests expected to visit this year.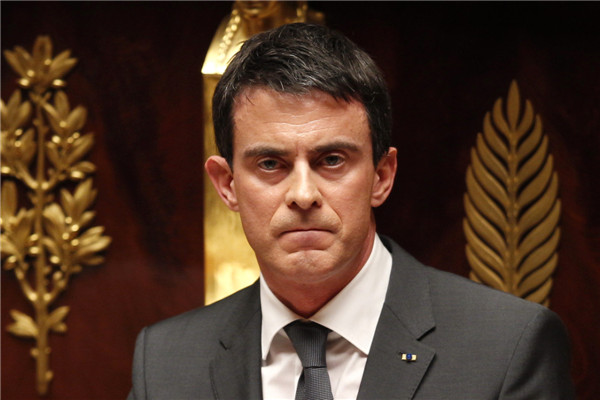 French Prime Minister Manuel Valls delivers a speech during a session at the National Assembly in Paris, Jan 13, 2015. [Photo/Agencies]
French Prime Minister Manuel Valls will pay an official visit to China on Jan 28 at the invitation of Chinese Premier Li Keqiang, according to a communique released by the office of the French prime minister.
An economy and trade delegation comprised of French business leaders will join in with Manuel Valls to promote bilateral economic relations.
The visit marks the first visit of Manuel Valls as French prime minister to an Asian country.
Related: Chinese premier, French president meet on deepening ties