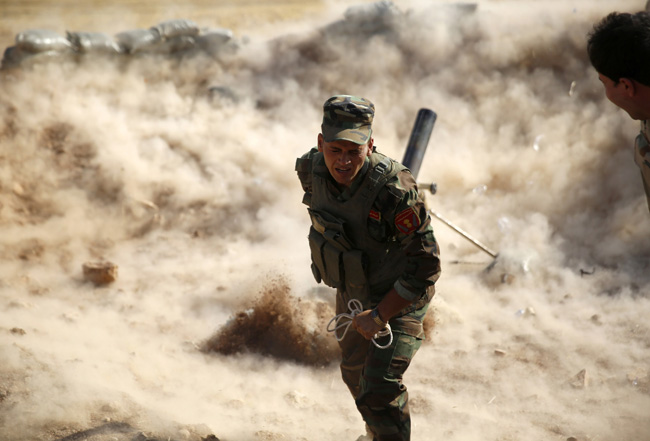 A Kurdish Peshmerga fighter launches mortar shells towards Zummar, controlled by Islamic State (IS), near Mosul September 15, 2014. [Photo/Agencies]
The U.S. military struck an Islamic State target southwest of Baghdad, U.S. Central Command said on Monday, in an expansion of the Obama administration's campaign against the militant group that has seized large swaths of Iraq and neighboring Syria.
"The airstrike southwest of Baghdad was the first strike taken as part of our expanded efforts beyond protecting our own people and humanitarian missions to hit (Islamic State) targets as Iraqi forces go on offense," Central Command said in a statement.
The United States is stepping up its military response to the hardline group, which has beheaded several Western hostages and seeks to expand the territory it controls in Syria and Iraq.