German Chancellor Angela Merkel has made her seventh visit to China since taking office in 2005. Apart from Beijing, the "travel-lover" has been to many other Chinese cities.
First visit in May 2006: Beijing, Shanghai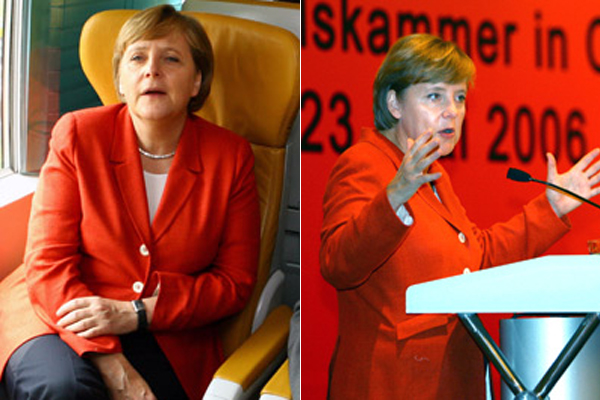 Merkel speaks on furthering China-German trade cooperation in Shanghai, May 23, 2006. [Photo/Xinhua]
During her visit to Shanghai, Merkel visited the Shanghai Urban Planning Exhibition Hall and St. Ignatius Cathedral. She spoke at a meeting of the German Chamber of Commerce in China, and rode the world's only commercially operational maglev rail line.