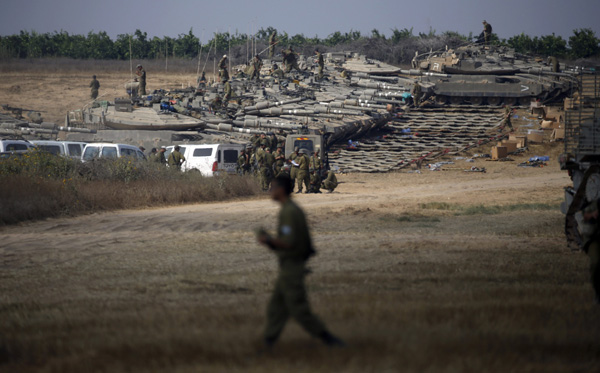 Israeli soldiers gather at a military staging area outside the southern Gaza Strip, July 7, 2014. [Photo/Agencies]
JERUSALEM - The Israel Defense Forces (IDF) announced after midnight Monday that it has launched a major operation against Hamas in the Gaza Strip.
The operation has been given the code name "Operation Protective Edge". An IDF spokesperson confirmed to Xinhua that the operation is aimed at stopping the threat Israeli citizens face on a daily basis. The spokesperson refused to give more details.