SEOUL - Samsung Electronics, the world's largest smartphone maker, said Friday that it planned to appeal against a US jury's order to pay Apple $290 million in damages.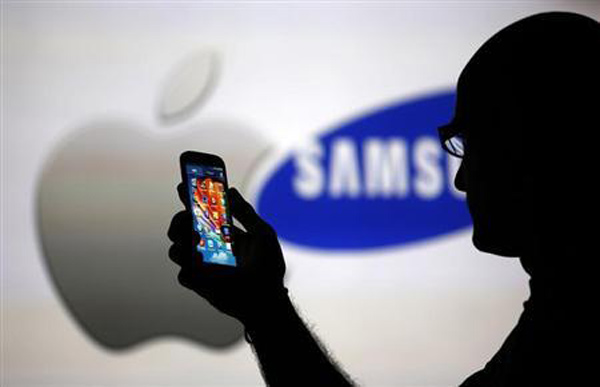 A man is silhouetted against a video screen with Apple and Samsung logos as he poses with a Samsung Galaxy S4 in this photo illustration taken in the central Bosnian town of Zenica, August 14, 2013. [Photo / Agencies]
Samsung said in a statement via e-mail that it will move forward with its post-trial motions and appeals.
The statement came after the US jury issued a verdict on Thursday that orders Samsung to pay the US-based company $290 million in damages for copying key features of its iPhone and iPad devices.
The figure was lower than the $1.05 billion damages, imposed by the previous jury in August 2012, but higher than 52.7 million dollars Samsung sought to pay. Apple requested 379.8 million dollars in damages from Samsung.
"We are disappointed by the decision, which is based in large part on a patent that the US Patent and Trademark Office has recently deemed invalid," Samsung said.
Samsung requested a suspension of the trial after the US patent agency told Apple on Wednesday that it was planning to invalidate a patent regarding the "pinch-to-zoom" feature, which was at issue during the trial. The judge declined to halt the trial.
A third trial was expected to happen in early next year as Apple claimed that Samsung's newest products copied its patents.