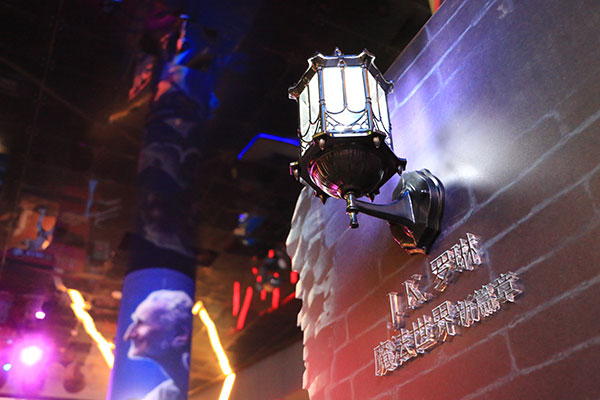 [Photo provided to China Daily]
"We built a section especially devoted to Harry Potter and made a lot of friends," she says.
Three years later when she arrived at Fudan University in Shanghai, she felt lonely because many of her schoolmates in the city had known each other since primary school.
At the suggestion of a roommate Yin printed some advertising fliers in an effort to gather Harry Potter fans among the students, but without success.
So she knocked on dormitory doors, one after another, looking for "comrades" in different classes.
Finally she recruited about 30 first-year students, a number that narrowly passed the requirement of the university to set up a new society.
Despite some skepticism, the university eventually granted Yin's application and she became the leader of the Harry Potter fan society at Fudan University, the first in China.
To better organize activities for members, she had to give up training with the women's softball team at the university and the Japanese course she had planned to take.
Before the last Harry Potter book came out in 2007, the society had more than 400 members. Regular activities included the annual performance of a play adapted from the novels or original plays in November, a reading club each week and a costume ball on Halloween.
"Unlike many other societies, we gathered together because we love the books rather than to build up relationships for our future like many students do at university," Yin says. "So I am glad that our society kept a space for people like us. And it also showed how tolerant the school was. We received a lot of interviews, including some by foreign media."
The society gave Yinmany things, including a romantic relationship. But what she cherished above all, she says, was the spirit she got from the books of Harry Potter: courage, responsibility, love and friendship.
"I started reading Harry Potter when I was 11 years old. At the most important moments of my life, when I was disappointed in love, failed in examinations, or couldn't find a job, I always go back to the books, where all the questions have solutions."